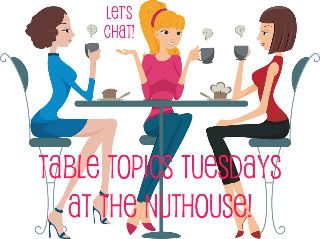 This week's topic is:
if you could win unlimited shopping from one store,
which one would it be?
Well, if we consider online merchants as well, then it would be Amazon, hands down! I mean, what can't you buy on there?! And speaking of Amazon, I have very exciting news about a giveaway that is coming up within a week. The giftcard is already in my hands, I'm just waiting on the last few details to materialize. Yay!!
Back to our question. If we're talking about actual store fronts, then it would be Target, hands down! Again, you can get just about anything there and I big puffy heart that place.
So, where would you do your shopping spree? Click over to
Shannon's
to link up your entry!