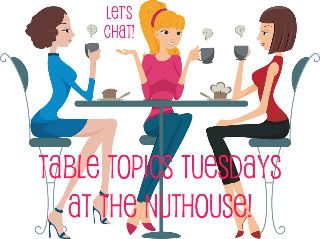 This week's topic is:
is it harder for you to speak kindly
or honestly?


I really had to think about this question because I strive to be both kind AND honest when speaking to others. However, I guess when it boils down to it, it's probably harder for me to speak honestly. I would imagine it has something to do with how I was raised.
It might sound like a cliche, but I think that people in the South are inherently taught to sweeten everything that we say (good and bad). Many times, I have been known to not say a word to someone who just annoys the hell out of me because my grandma always said "if you can't say something nice, then just don't say anything at all."

Honesty might be the best policy, but sometimes I would rather keep my true feelings to myself rather than intentionally hurt someone with some unkind words.

So, which is harder for you?